By Emma Ledger – The Independent
We are working with conservation charity Space for Giants to protect wildlife at risk from poachers due to the conservation funding crisis caused by Covid-19. Help is desperately needed to support wildlife rangers, local communities and law enforcement personnel to prevent wildlife crime.
One in four elephants alive in 2007 has since been killed. Upon hearing that statistic many might feel compelled to give to a conservation charity. For teenager Emily Walker it inspired her to set up her own charity from her Los Angeles bedroom.
Emily was just 13 when she founded Kids Against Animal Poaching (KAAP) after learning of the grave threat facing elephants, rhino, zebra and other species.
"I've always loved animals, and when I heard that poaching was happening to the ever-decreasing number of wild animals around the world, I knew I had to help stop it," says Emily, now aged 18.
Like her hero David Attenborough, it wasn't enough for Emily to sit back and quietly watch as the illegal wildlife trade wiped out entire species. She set up KAAP with a clear mission – to mobilise other children to take a stand against poaching and make their voices heard.
"KAAP has really grown up along with me, and today there are so many people involved," adds Emily, who is now studying Industrial Engineering and Computer Science and International Studies at University of Michigan.
"It really has been left to my generation to protect our planet's wildlife. We simply cannot wait any longer or these magnificent creatures will be gone forever".
Early on, Emily started an Ambassador program with kids aged between 12 to 18 to help spread awareness and this year many of them went to study at universities and now have new friends to spread the word to.
"It's about bringing awareness of the facts, and urging people to take action."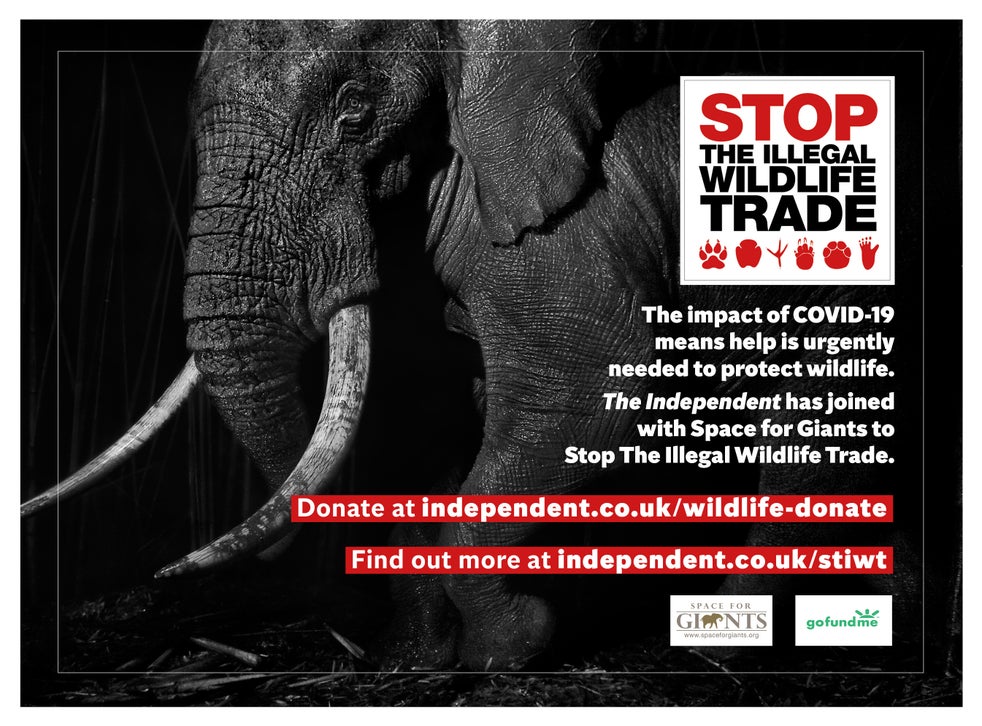 Earlier this month KAAP launched #StandTallForGiraffes, a campaign that Emily set up after The Independent told how giraffes are on the path to extinction due to demand for their body parts and skin.
As part of our Stop The illegal Wildlife Trade campaign we revealed how America is one of the largest importers of giraffe skin; using it to make everything from bible covers to shoes.
Viral letter-writing campaign #StandTallForGiraffes has mobilised thousands of supporters to write or email US Secretary Bernhardt to call for a ban on giraffe imports, and to demand that the animal is listed under the country's Endangered Species Act.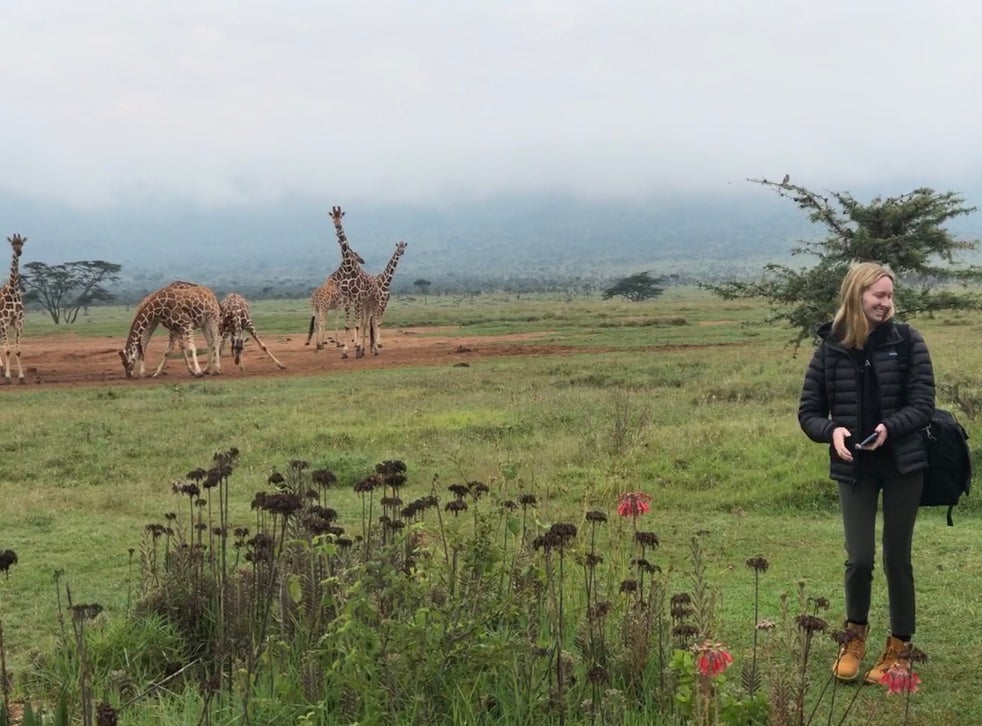 The campaign has already received backing from Hollywood actor and star of Breaking Bad Aaron Paul, his wife and co-founder of the Kind Campaign, Lauren Parsekian, animal activist Louise Linton, former Pussycat Dolls Ashley Roberts and Kimberly Wyatt, Strictly Come Dancing's Janette Manrara, supermodel Christy Turlington, actress Gina Gershon and Hollywood makeup artist Jillian Dempsey.
"Our aim is to flood Bernhardt's office with letters so that our demands cannot be ignored and the administration will actually have to do something about it," says Emily. "This is the first election I can vote in, and I wanted to show that politics is not passive.
"We are all able to bring about positive change. We really can help save the giraffe just with a simple letter."
Emily has form when it comes to making herself heard. When she was 15 she spoke at Global Wildlife Conservation's 'Wild for Wildlife' event in Austin Texas, and last year she attended the Wildlife Economic Summit in Zimbabwe at the invitation of the UN and the African Union.
Early on in her conservation career Emily realised the importance of aligning herself with partners who "get stuff done."
In 2016 KAAP began working with Space For Giants, the conservation charity partner of The Independent's Stop The Illegal Wildlife Trade campaign.
"When I first started KAAP I was so young, but I began to understand the effects politics can have on greater life, and how important it is to get the word out and connect with the right people.
"I cherish the way Space For Giants works – from protecting Africa's remaining wild landscapes to tackling poaching on the frontline and building effective fences to protect farmers crops.
"But I especially admire how they push in politics, and they get results. That's why with #StandTallForGiraffes making legislative change is so important. There are no laws surrounding giraffe imports, and that needs to change right now."
Kids Against Animal Poaching's has raised over $100,000 for Space for Giants through various fundraisers including over £28K at the Ormeley dinner in London for charities which also include The Aspinall Foundation and The Ecology Trust.
For most people, the chance to go on safari is an unforgettable experience. But when Emily visited Africa aged 16 it was her chance to finally see the animals she has dedicated herself to saving.
Along with her mother Sheila, Emily travelled to Kenya to see first-hand the work that Space for Giants is doing and how the funds raised by KAAP were helping.
"It was the most incredible experience to meet the frontline anti-poaching Rangers and to discuss with the Kenya Wildlife Service Prosecution Unit the many challenges of prosecuting poachers. It inspired me to keep working to save wildlife so that they will still be here for future generations and beyond.
"I feel like when people care, they care a lot. It's my job to make sure they hear the facts."
With passion, drive and boundless enthusiasm for nature, there's no doubt Attenborough would be proud.
https://www.independent.co.uk/world/stop-the-illegal-wildlife-trade-the-teenager-leading-the-fight-against-poaching-b1182074.html
Please follow and like us: